Do you need a professional speaker?
Judy Rickey is pleased to speak to your audience about organizing, downsizing and more.
She has spoken at :
The Cheyne Presbyterian Church in Stoney Creek
South Cayuga Community Church
Binbrook United Church
Millgrove United Church
St. James Anglican Church – Dundas Women's Group (Body and Soul)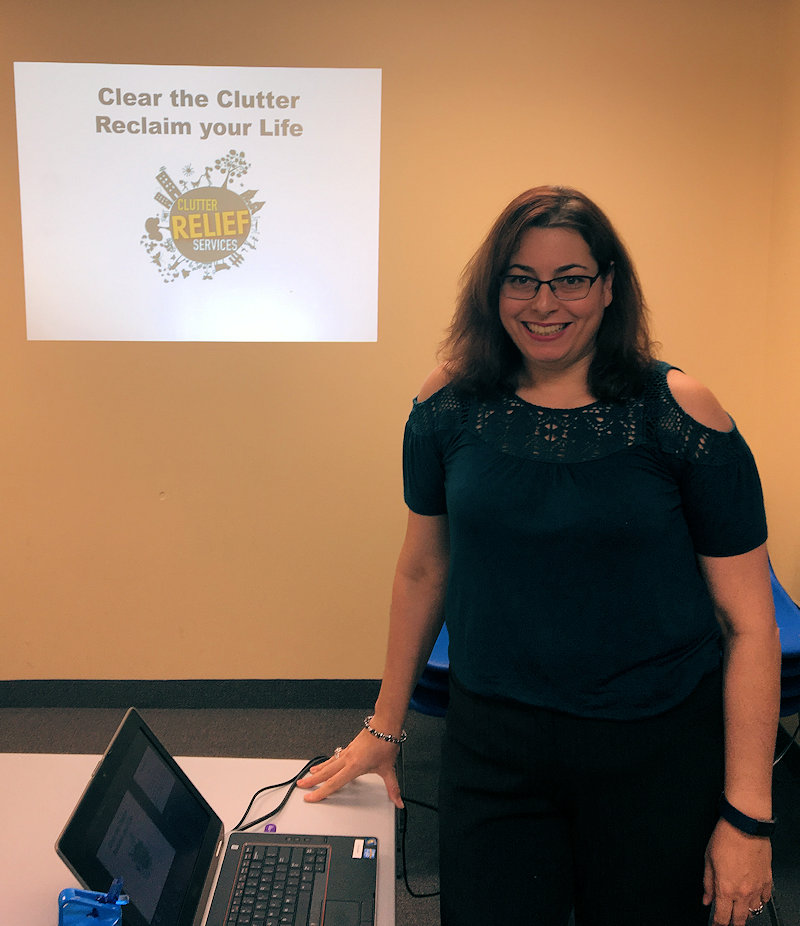 "Judy is wonderful to work with! She is approachable, professional and caring. Her ability to share the knowledge of her profession for the betterment of others lives is wonderful. She is available for educational sessions on professional organizing, which she hosted for our Library system. She was excellent!"
Judy Rickey, the owner of Clutter Relief Services, started organizing professionally in 2010. She is raising two daughters and lives on the mountain in Hamilton ON.
With her BA in psychology and her life experiences, Judy is uniquely equipped to handle all types of clients and situations. In her past career she owned a home daycare for 6 years and has an E.C.E. Diploma as well, which helps when decluttering children and play rooms.  She helps assist clients with their emotional attachment to items in a kind and respectful way.
Judy was appointed as The Director of Finance for the National Board of the Professional Organizers of Canada (P.O.C.) in November 2017 which is a 2 yr position. She is also an active member of the Halton-Peel Chapter of the P.O.C. since 2011
Book Judy Rickey to speak at your event!
Judy is a experienced professional speaker on topics such as organizing, downsizing, decluttering and more.